Germany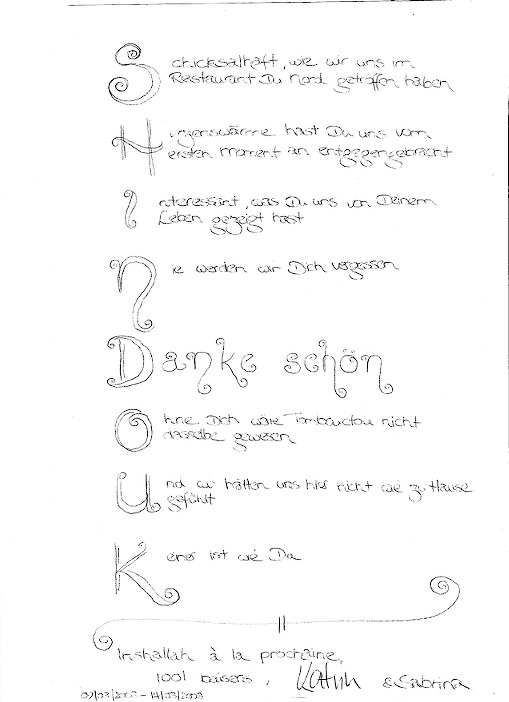 S chis
H
Interessant, was Du uns
Nie weqken zir Dch vergasson
Danke Schön
ohre dich
Und
Ke
S Destined, as we met in the Restaurant du Nord.
H Warmth of heart you brought us from the first moment.
I interesting, what you have shown us from your life.
N Never will we forget you.
D Thank you very Much!
O Without you Timbuktu would not have been the same.
U And we would not have felt ourselves at home
K Nobody is like you.
S Destiné on s'est rencontré dans le Restaurant du Nord.
H Chaleur du Coeur, tu nous 'amené du primaire moment.
I Intéressant, ce que tu nous a montré de ta vie.
N Jamais on ne t'oubliera.
D Merci beaucoup!
O Sans toi, Tombouctou n'aura pas été la même.
U Et, on n'aura pas senti chez soi.
K Personne, n'est comme toi.