France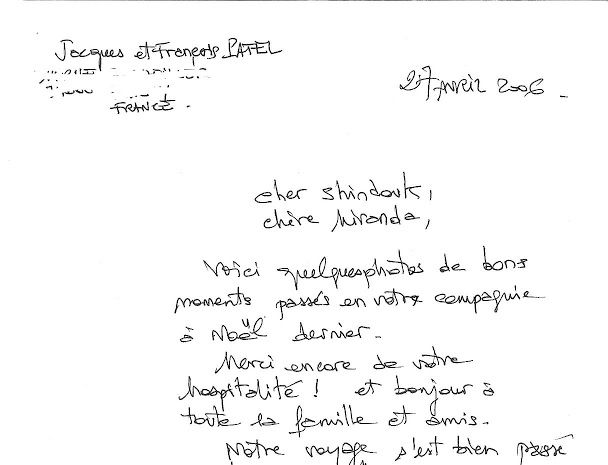 Cher Shindouk, Chere Miranda,
Voici quelques photos de bons moments passés en votre compagnie à Noël dernier. Merci encore de votre hospitalité et bonjour à toute la famille et amis. Notre voyage s'est bien passé...
Jaque et François
Dear Shindouk, Dear Miranda,
Here are some pictures of good moments spent in your company last Christmas. Thanks again for your hospitality and hello to all the family and friends. Our trips went well...
Jaque and François